Crew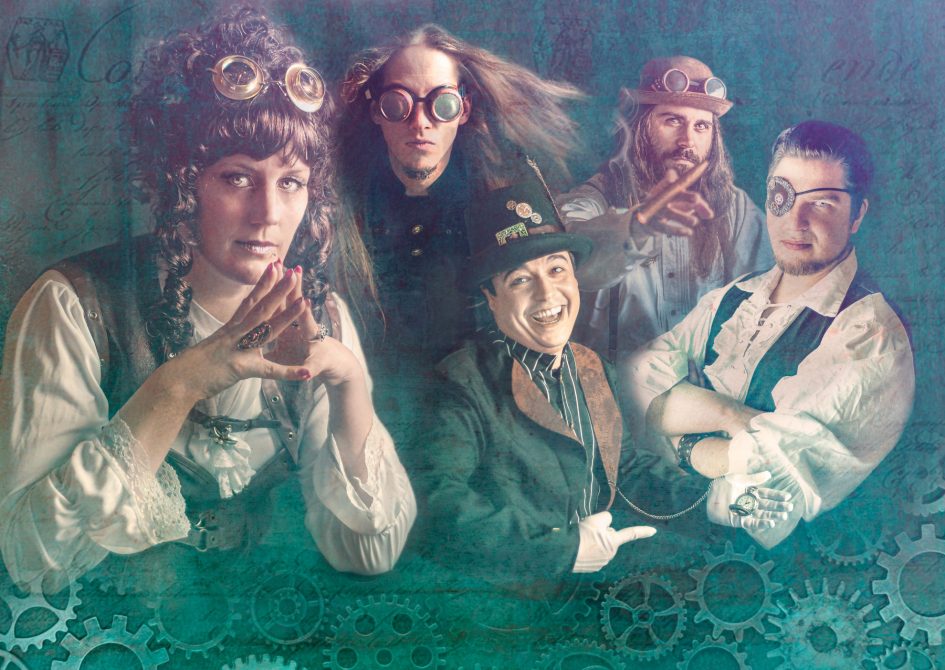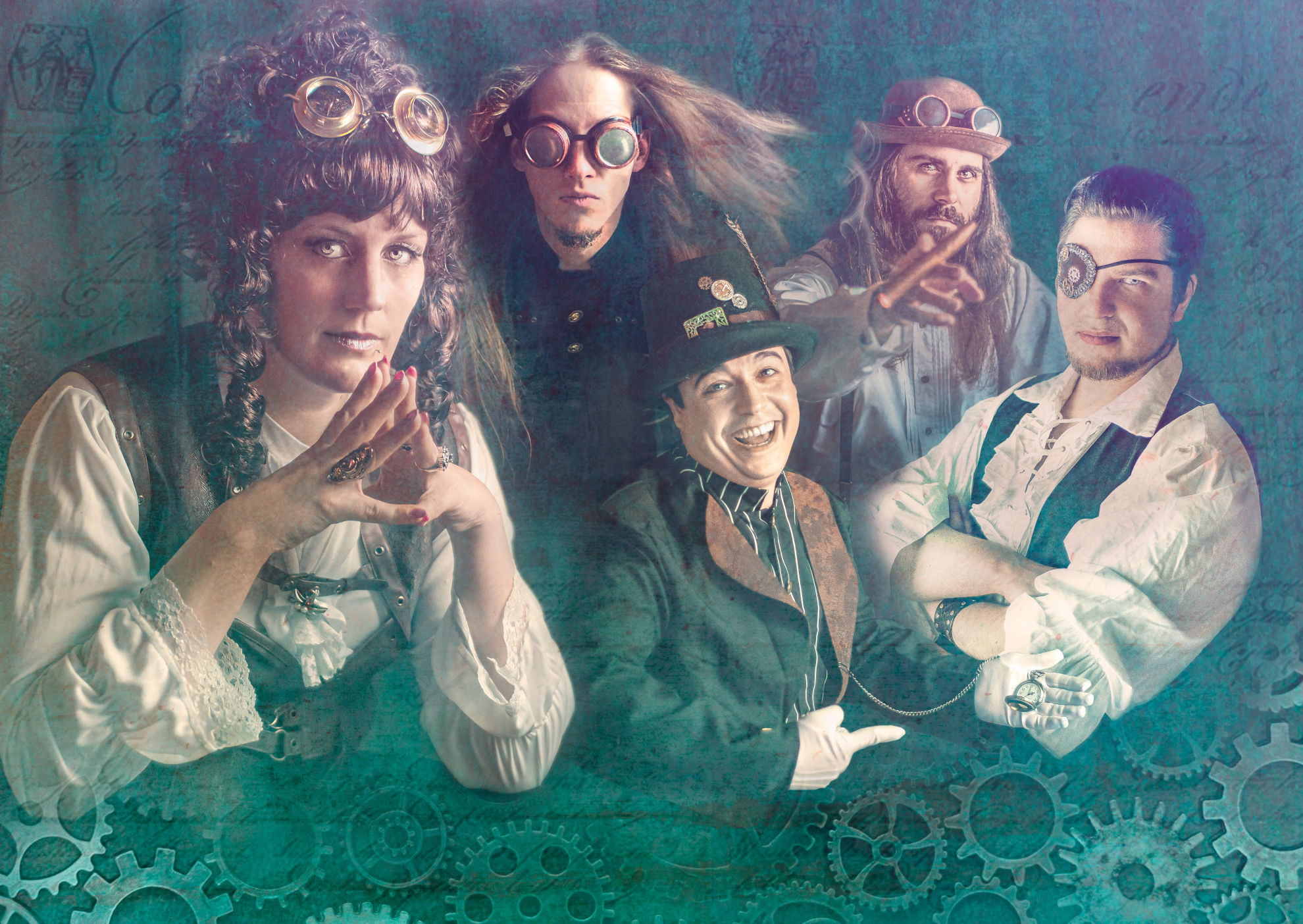 TORTUGA – Ja, wir sind Piraten
TORTUGA stammen aus der Saaribik und spielen Heavy'N'Roll. Den Zuhörer erwartet eingängiger Heavy Metal, angedickt mit 80er Hard Rock und einem Hauch Folk. "Wir sind keine klassischen Piraten sondern ROCKEN das Deck!" Metal Underground schreibt: "Locker und mit vielen frischen Elementen zwischen Heavy/Power und Folk Metal wird kraftvoll und sinnvoll vereint jongliert!"
"Ja, wir sind Piraten!", egal ob klassisch, spooky, gezeichnet oder fliegende Freibeuter, die SaarRockPiraten setzen überall da ihren Dreispitz drauf, wo es ihnen beliebt. "Was wir berühren wird piratisch!"
Live verwandelt Tortuga die Bühne in ein rockiges Piratenschiff und frönt mit seinen Texten dem Gedanken an Freiheit und Abenteuer.
Steckbrief
2015: Nach ihrem ersten Album "PIRATE'S BRIDE" erscheint die Flagge TORTUGAs zum ersten Mal am Horizont und lässt auf den Bühnen das Piratenleben auflodern indem sie mit ihren Texten dem Gedanke an Freiheit und Abenteuer frönen.
2018: Mit dem Nachfolger "WHEN THE SHIT HITS THE FAN" nehmen sich die fünf Freibeuter selbst auf die Schippe und zeigen dem Zuhörer die Konsequenzen eines verfluchten Schatzes auf.
2019: Entführen TORTUGA mit "LEINEN LOS" auch ihre jüngsten Fans in die Welt der Piraten. Liebevoll gezeichnete Bilder und deutschsprachige Texte nehmen große und kleine Seebären mit auf eine spannende Reise.
2021: Doch TORTUGA sind nicht nur die Herrscher der Meere. In ihrem neusten Werk "FLYING DUTCHMAN" heben sie ab. Als Steampunk-Piraten werden sie zu den Königen der Lüfte!
---

TORTUGA – Yes we are pirates!
TORTUGA orginate from the Saaribbean and play Heavy'N'Roll. The listener expects clear femal vocals and classic, catchy heavy metal, thickened with a good dose of 80s rock and a touch of folk. "We're not classical pirates! We're ROCKING the deck!" Metal Underground writes: "Easygoing and the many fresh elements between Heavy/Power and Folk Metal are juggled powerful and meaningful!"
"Yes, we are pirates!", anyhow whether classically, spooky, drawn or being flying buccaneers, the SaarRockPirates put their tricorn on top, wherever they please. "Whatever we touch becomes pirate!"
Live, Tortuga convert the stage to a pirate ship under the leadership of Captain Mary Read indulging in the thought of freedom and adventure.
Portrait
2015: After their first album "PIRATE'S BRIDE" the flag of TORTUGA appears on the horizon for the first time and lets the pirate life flare up on the stages by indulging in the thought of freedom and adventure with their lyrics.
2018: With the successor "WHEN THE SHIT HITS THE FAN", the fiveprivateers pull themselfs leg and show of a cursed treasure.
2019: TORTUGA kidnap with "LEINEN LOS" their youngest fans into the world of pirates. Lovingly drawn pictures and German-language texts take big and small sea dogs on an exciting journey.
2021: But TORTUGA are not just the rulers of the seas. They take off on their latest album "FLYING DUTCHMAN". As steampunk pirates, they become the kings of the sky!
Reviews
2021 – Flying Dutchman
(9/10) Powerplay
(3,8/5) Tough Magazine
(8/10) Global Metal Apocalypse
(7,5/10) Neckbreaker
(7/10) Bleeding for Metal
(7/10) Metal Temple
(7/10) Crossfire
2019 – Leinen Los
(15/20) Musik an sich
(N/A) Neckbreaker

2018 – When The Shit Hits The Fan
(8/10) Powerplay
(8/10) FFM Rock
(4/5) Metal Underground
(N/A) Hellfire Magazin
(N/A) Neckbreaker
2015 – Pirate's Bride
(8/10) FFM Rock
(4,5/5) Metal Undeground
(N/A) Neckbreaker
(N/A) Metalogy