Die SaarRockPiraten stechen samstags, 10.09.2022 um 18:30 Uhr in See und laufen auf der Fark in Losheim (Seebühne) ein.
TORTUGA stammen aus der Saaribik und spielen Heavy'N'Roll. Wer denkt, das wir mit Bands wie Alestorm ins gleiche Horn stoßen der hat auf die falsche Flagge gesetzt. Wir ROCKEN das Deck und erreichen mit unserem eingängigen Heavy Metal, angedickt mit einer guten Portion 80er Rock und einem Hauch Folk ein breit gemischtes Publikum.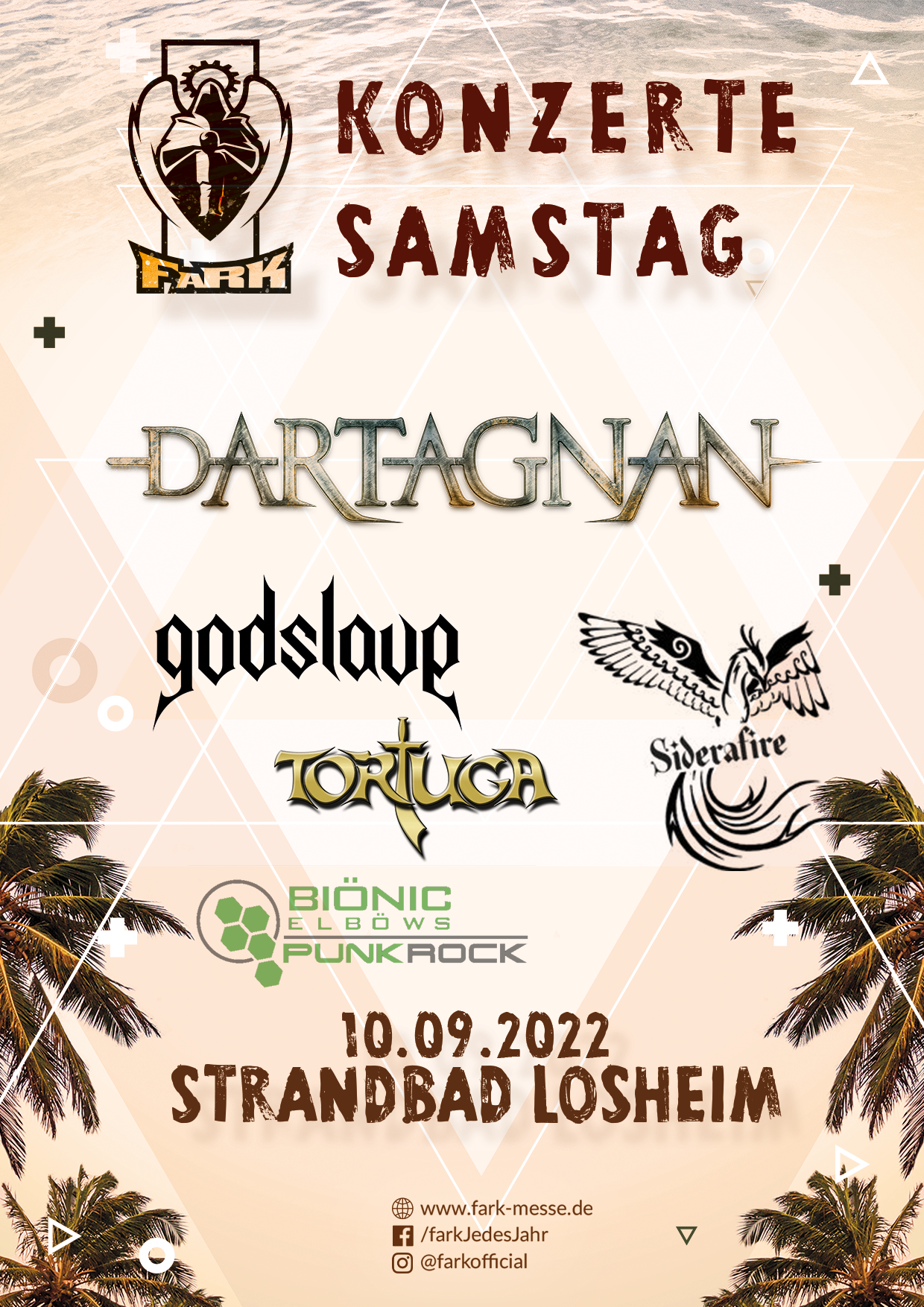 "Yes, we are pirates!" Die Geschütze der TORTUGA Fregatte richteten sich mit "Pirate's Bride" (2015) nicht nur auf das klassische Piratentum. Alles was sie berühren wird PIRAT! Ebendarum setzten die SaarRockPiraten bereits Genres wie dem Horror mit "When The Shit Hits The Fan" (2018) oder dem Cartoon für Kids mit "Leinen Los" (2019) und aktuell dem Steampunk mit "Flying Dutchman" (2021) ihren Dreispitz auf.
Live verwandeln wir mit unseren Texten die Bühne in ein Piratenschiff und frönen mit unserer Crew, unter der Führung von Captain Mary Read, dem Gedanken an Freiheit und Abenteuer.
Eine unserer Besonderheiten ist: Unsere gesamten Werke sind frei erhältlich.
Nun heißt es: Werdet ein Crewmitglied! Lichtet den Anker, TORTUGA setzt die Segel!
Social Media:
Spotify: www.open.spotify.com/artist/4QzhYIfvlEMycWybJ3wPHM
Facebook: www.facebook.com/TortugaSaarRockPiraten
Instagram: www.instagram.com/tortuga_saarrockpiraten
Twitter: www.twitter.com/OfficialTortuga
YouTube: www.youtube.com/c/TortugaSaarRockPiraten